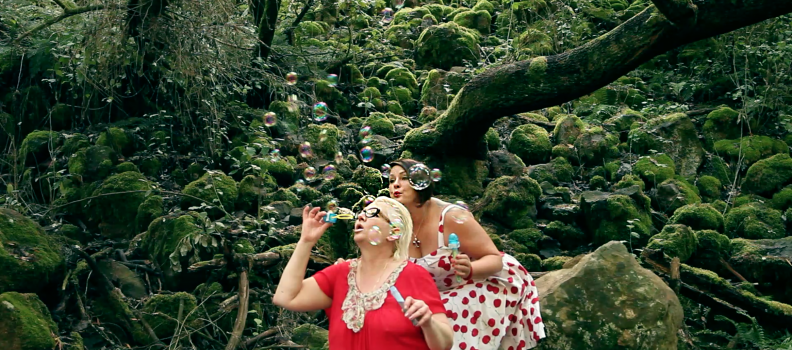 Awakening is a collaboration between Permission 4 Pleasure and Thagson. A beautiful, narrative based erotic film featuring Morgana Muses and her good friend Cassandra Sie, two authentic performers who have played together in real life.
Synopsis: Lisbeth has just lost her husband. Her lifelong friend Maggie decides to pull her out of her grief by taking her on a surprise adventure back to the country home where they spent many summers together as young women. Lisbeth finds as she reconnects with her youth that she is liberated from her sadness and thrust into the pleasure and simplicity of nature with the help of Maggies guiding hand.
Available in Hardcore and Softcore.
We couldn't be happier with the end result, a joyous, visually stunning heartfelt adventure about love and finding lost feelings.  Morgana and Cassandra were able to bring so much truth to their characters stories.
We wrapped on our project 'Awakening'  in the summer of 2016.
For more information, contact us here and check out Thagson for updates.