I am a Melbourne based freelance writer. I write a lot about sex, sex work, the sex industry and Tim Tams. Sometimes I write other stuff too. And sometimes I even get paid to write. That's a bit ace!
______________________________________________________________________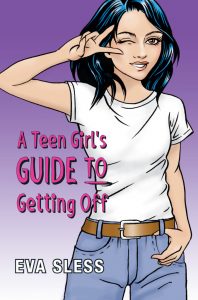 Eva Sless, author of "A Teen Girl's Guide To Getting Off".
A Teen Girl's Guide To Getting Off is the best toolkit for real sex education discussing the issues facing the modern teen girl in an open, honest, frank and often funny way.
_______________________________________________________________________
I'm a journalist, poet, blogger, artist, model, porn critic, copyeditor, and much more. I've been  writing mainly about sex and pornography since 2007, so I have one foot in and one foot out of the adult entertainment industry, and I find it fascinating from a cultural perspective.
---
Five years ago I decided to stop keeping my work in porn a secret from my family. After all, I have nothing to be ashamed about! I asked my peers for advice and heard the most incredible range of 'coming out' stories. Thinking "This would make a powerful book," I began a call for submissions, sought out publishing advice, solicited stories from performers, and landed a book deal!
---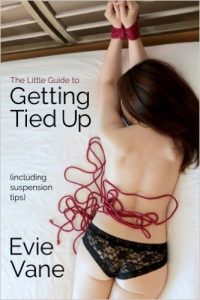 The first and only book on getting tied up, from bedroom play to advanced suspensions. You'll learn all about finding the right rope partner, types of rope scenes, avoiding injuries, pain processing, and the 7 Helpful Skills of Rope Bottoming, including Mindfulness, Being Prepared, and Communicating With Your Rope Top. You'll also learn how to evaluate a suspension hardpoint for safety and much more! Sprinkled throughout are photos plus true stories of scenes that went wrong and scenes that went right. You'll also find a list of valuable rope bottoming resources. If you're interested in rope bondage of any kind, whether in the bedroom, at a BDSM club or dungeon, or even in front of an audience, this guide is a must-read.
---