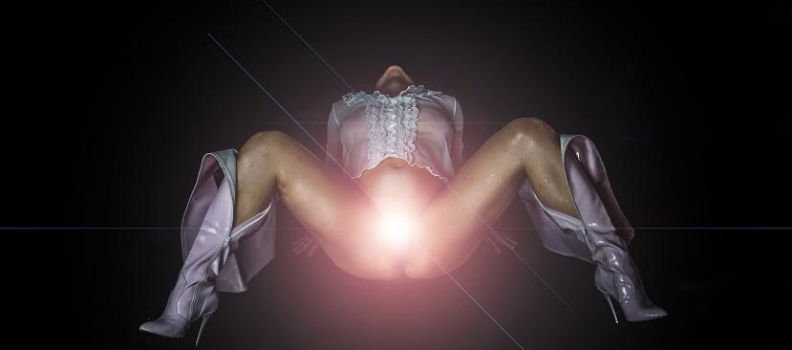 "Would you like to be a Dark-Side Pussy?"… an invitation like that doesn't come by often, so my answer was a resounding YES! This invitation was extended to me by Borbála Szente, an incredible performance artist originally from Bukhoro, Uzbekistan and now residing in Berlin.  
A couple of weeks before the performance evening, Claudia Brijbag Fotografie organised for a posse of women to have their pussy's painted and photographed (including myself), so that the images can be exhibited at the performance, and projected on the wall at the after show party.
COME AND SEE THE GREAT VAGINA SHOW!!!!
Join us for an event of body and visual art, sensuality and celebration on the dark and bright side of the pussy!
After the ritual performance of my own death, the Vagina Show is a rebirth celebration. 
What to expect: The only living dildo unicorn
Alternative couple therapy with the devil herself
Boobs on hooks
The beach of eternity
G point room
And many more……….THIS WILL BE THE BEST PIECE OF PUSSY IN TOWN!
COME!
The event will feature a huge pussy sculpture, come, worship….
After the performance , party with Wings Of Desire, and DJ set from Alex Pastore!