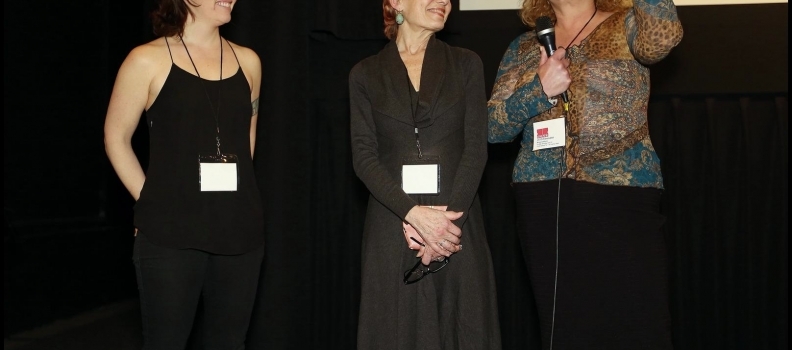 Attending CineKink NYC Film Festival was on my bucket, so I couldn't think of any better excuse to attend this year, when it was announced that two of my films were selected to be screened. 'A Call For Help' and most exciting of all, the world premiere screening of my short documentary 'It's My Birthday And I'll Fly If I Want To'.
It was a fun and fabulous event, with an array of great films to watch, special events, workshops and parties to attend. Meeting Erotic Film Pioneer Candida Royalle, then standing on the same stage with her as we conducted our Q&A, was a personal highlight for me.
Lisa Vandever and her team, must be congratulated for all their hard work, putting together such a fine programme and event. Worth putting it in your calendar to attend…I can't recommend it highly enough!