Permission 4 Pleasure: Sex Positive Erotic Content
Welcome to Permission 4 Pleasure, we are a production company devoted to exploring human sexuality through film.
Our name comes from the simple, yet often overlooked ability to allow yourself the permission to pursue your own pleasure.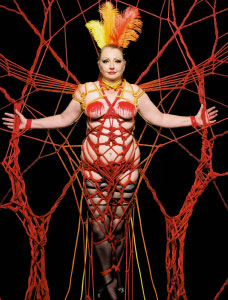 Creative director Morgana Muses is an award winning filmmaker who was inspired to create porn and art house erotica at the ripe old age of 47. Her body of work draws from her personal journey, from repressed housewife to alt-porn star. She focuses on creating content that celebrates age positivity with the hope of inspiring others to find their own pleasure.
Permission 4 Pleasure seeks to depict truthful representations of sexuality on screen.
You can find out more about our films here, stream or download content here or check out more about us here.
Quick Links for more information:
Sex Positive Award Winning About Morgana Muses Our Ethics Contact

It feels real, and not in that forced way that so much porn does. It's not trying too hard. In a word: it's authentic.
We're proud to get to feature her groundbreaking work in Lust Cinema.
Morgana Muses
is a force of nature. She's the creative director of feminist production company Permission 4 Pleasure, a company that creates beautiful documents of sexual exploration through short film, documentary and experimental formats.
Combining smashed confectionery, deftly filmed orgasms, palpable sexual tension between the stars and much besides, Having My Cake was one of my favorite films of the weekend. You really should watch it.
[Morgana Muses] has been busting stereotypes and taboos about what it means to make and perform in porn ever since
Seeing an older woman enjoy herself like this is rare.
We've been screened all over the world: