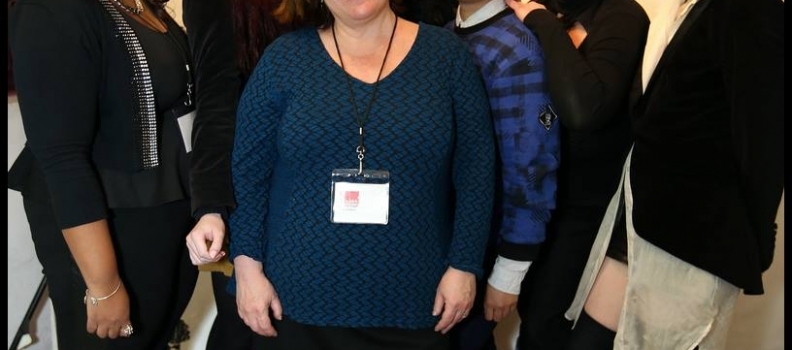 So I'm waiting at LAX to board the 2nd of 3 flights that will take me back to Melbourne. I wanted to say a huge thank you to CineKink and Lisa Vandever for making my second time visit to this festival, another memorable experience. The extraordinary reception, feedback and support that I received was overwhelming. Josie Hess and I are so incredibly happy that our films are resonating and being so well received by such a diverse audience.
Catching up with old friends, meeting with so many new and amazing industry people and members of the audience, is always my personal highlight at this festival…not to mention watching so many awesome kinky films.
I wish I could h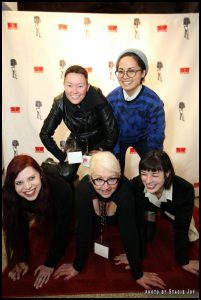 ave stayed to attend the CineKink Awards Celebration & After Glow Party but urgent family matters were calling me!
It was an honour that our film 'I Am Whole' had its world premiere screening at this event. But on a personal level, the most exhilarating (albeit rather nerve wracking too) moment for me was being invited as an industry guest to take part in Jiz Lee's   CineKink NYC: Coming out Like a Porn Star: Sex Workers' Words and Wisdom event.
"Jiz Lee is an award-winning porn performer and industry veteran whose work spans queer pornography and hardcore gonzo adult film genres. Lee's writing appears in The Feminist Porn Book: T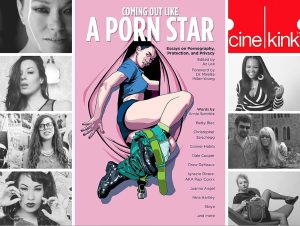 he Politics of Producing Pleasure, Best Sex Writing 2015, Genderqueer, and on JizLee.com."
I have met Jiz Lee on a few occasions now. Their presence and words of understanding and support, have always been a source of encouragement for me as a I navigate the industry, from a relatively new, naive and inexperienced perspective.
Listening to autho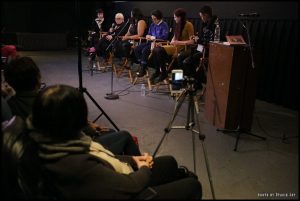 rs Stoya, Chelsea Poe, Milcah Halili Orbacedo  and Jiz Lee read their contributions to the 'Coming Out Like A Pornstar' book (that Jiz Lee edited) was a mixture of heartfelt joy, laughter and tears.
After the readings, and along with another industry guest Oynx Keesha, we had the opportunity to engage and share with the audience, our experiences and involvement in the sex industry.
CineKink and NYC is starting to feel like family and home to me.