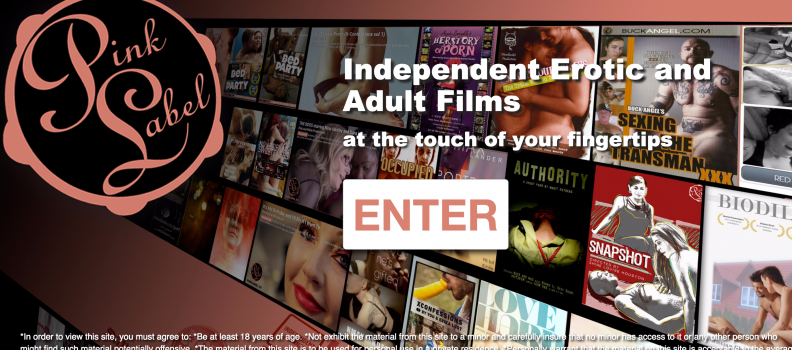 We were so stoked to see Pink Label relaunch in 2017 with a brand new website! Pink Label is based in the U.S and is one of the finest selections of indie porn, carefully curated for the tastes of the sex positive, fair trade, queer friendly audiences by the award winning team.
As they mention in their 'about section' "[Pink Labels] communities comprise queer, trans, and people of color, as well as older folks and people with disabilities, so we understand first-hand that porn is broader than the stereotypical audience market."
We at Permisson4Pleasure have proudly been featuring our work on PinkLabel for years, so seeing their new site was super exciting.
They have a range of new ways to browse for content, on top of  browsing 'by studio'- now you can search for content by playlist/ genre which makes the experience more explorative (like Netflix but for indie porn, how good is that!) Some of the choice playlists are:
Best of Cinekink NYC
Boygasms: masculine sex appeal
Ceci N'est Pas Une Porn: experimental and alternative
Edu-porn: sexy adult education
PinkLabel and Chill: adult feature films with a plot
POC Porn: People of Color in Adult Films
Splash Zone: Wet Ejaculation
Seriously, don't you just want to go an have a look around and find out what films make up those playlists. You can buy or rent (download or stream) and its easy as piss, just select a film, decide if you want to rent or buy and then enter your credit card (with the super safe, well trusted CCbilling system) and then you are on your way.
If you've ever thought there is no porn I like, where is all the good porn, chances are you will find something for your sensibilities on Pink Label, so go on an adventure and check it out. If you are after more ethical/ feminist porn resources, check out our ethical porn resource list here.