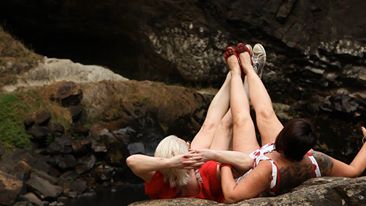 It's a good question, what is ethical porn? we've used the term to describe our work here at P4P for a while because we have always made content with a strong set of ethics, only in the last few years has an identifiable movement emerged that we feel confident putting our name behind.
We were recently approached by Coleen Singer, a writer, columnist and longtime adult industry advocate who was working on a new project. Ethical.porn is a website dedicated to providing a platform for complex, critical, ongoing discussion of "ethical" as it pertains to adult content production.
For us it ends up being mostly about the production and what goes on during production, ensuring safe and fair working conditions for cast and crew, an emphasis on positive consent and an awareness about the limits of performativity in film.
We think this is a fantastic idea to launch a site that's explicit purpose is to expand the conversation about this growing movement. We were happy to lend our voice to the chorus of people who are debating what exactly ethical porn means? Check out our full article here and read many other great statements by producers, performers and other industry insiders from the site http://ethical.porn/